"The bags are packed, we are ready to go. Leaving on a jet plane, to Tromsø". Hans from Sixt-biltrent sorted us out with a nice offroad Ford Kuga. Very important was the roof rack to fix our 150kg of touring-material on top of it. Next stop was the northern part of Lyngen. A last minute cancellation of the ferry from mainland Tromsto Lyngen forced us to make a long detour around the southern part of Lyngen. The two hour drive turned into a five hour one. But everything was forgiven as soon as we saw the first Northen Light.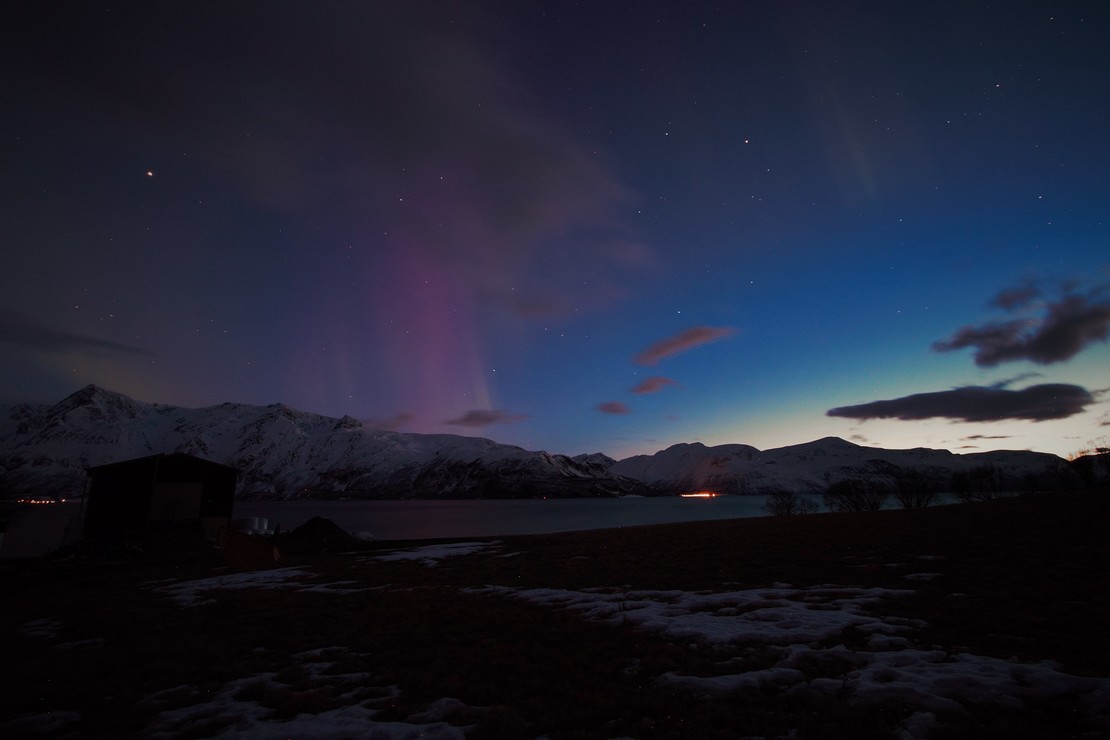 The night was clear and gave us hope for the next two days. The elk signs warned us and we had to drive carefully. For our equipment we had Salewa-Karsten in our crew. Medical support was provided by doctor-Lars and medical-studentYvonne. Outdoor and cooking expertise came with TV-cook-Markus Sämmer.
Waking up in bright sunlight we thought we had overslept. But it just happens to be that the sunrise is at 4 am in the morning. After a quick Knäckebröd-breakfast with Kaviar we headed towards Russelvfjellet, which is the furthest north you can go on Lyngen. It turned out to be an easy tour from sea-level up to 800 meters, where we stood surronded by the ocean. Looking to the north you could see Spitzbergen and to the west Greenland.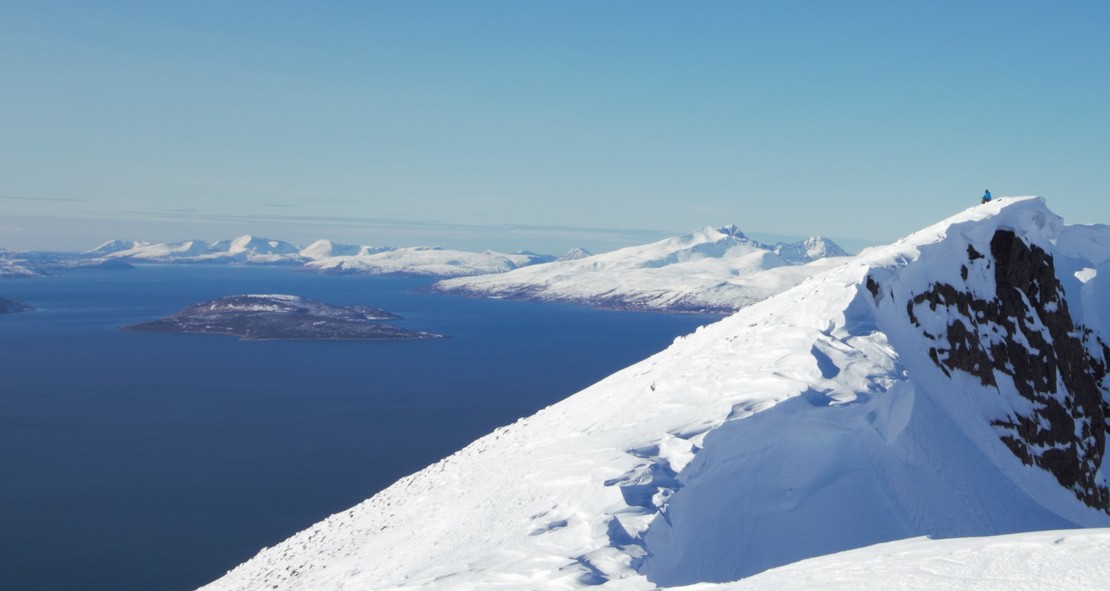 We were further north than the arctic circle, deeper into the Norwegian mountains than ever before and higher up than the elks could ever climb! Further, deeper, higher - just like Jeremy Jones would have done it. The ride down was through slushy spring snow, birch trees and straight towards the coast. No ski mode was needed for my splitboard, which I could inform some splitboarders from New Zealand that we met on our way down. They were the second group we met on the entire tour, and it felt as if we were alone on the mountain. Since the day is 17 hours long around Tromsø in April, there is a long window for touring and there is no hurry to get up the mountain.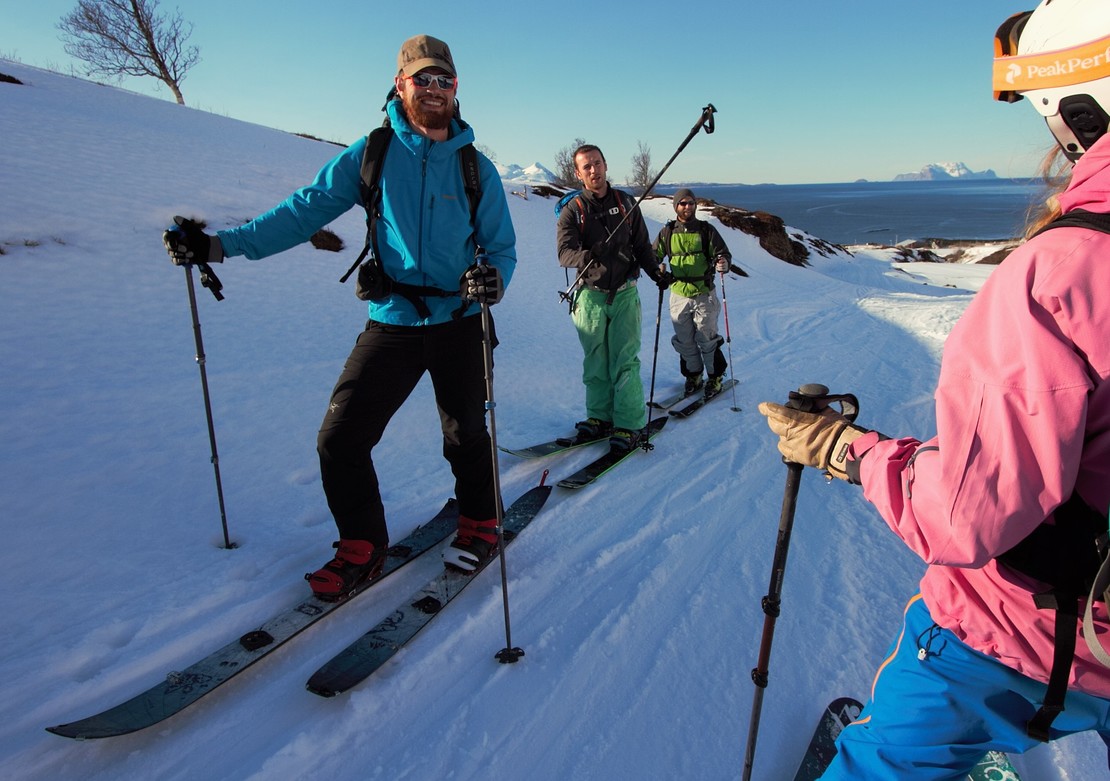 "Go fishing and you meet people", Markus said. So he took his fishing equipment and caught us dinner - fresh Cod. And not only the first day, but every day! So far we had fish curry, fish soup, oven-baked fish, fried fish, salted fish, fish & chips and sashimi. He did indeed meet people at the water and could get some information about snow conditions from the last two weeks. This is otherwise quite hard to get since there is no proper avalange report for Lyngen.
Our second day turned out to be another "shitty day in paradise". Avalange danger was moderate and we decided for a longer tour starting by a south face up to Sofiatinden. While skinning up with my Karakoram-binding I started to get sweaty feet. Thick winter socks was the wrong choice for this kind of weather. I wish I had read this article before coming here..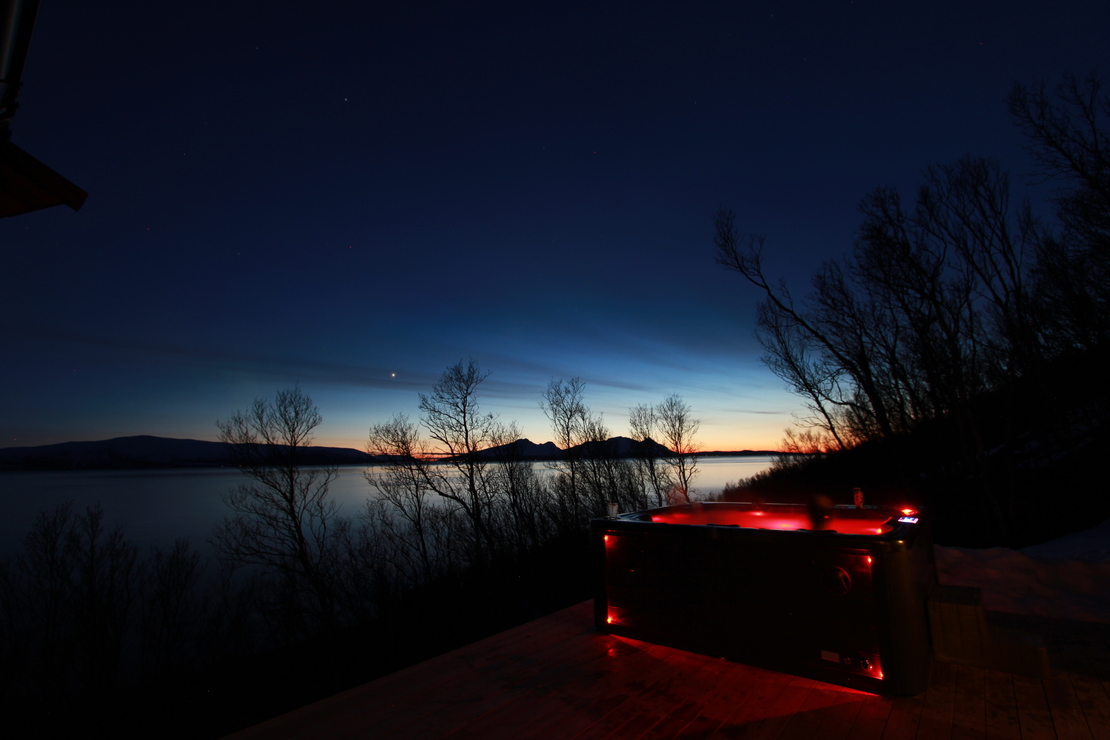 Boom, on the third day the weather changed. The moody, windy, rainy arctic weather moved in quickly. The day before we were lying in the Jacuzzi and in the sauna watching the longest sunset in our life. It took three hours for the sun to set! But ever since the bad weather swept in, the evenings are dark and wet. Luckily our warm and cosy cottage has a fireplace and loads of games. And that there are 4-euro beer cans at the local supermarket. The Norwegian girl Reidun just finished building and we are the second guests. She truely is a wonderful host and she just passed by to bring us some snow crab, a speciality. The crab gets up to 2 meter in diameter and you find them in the cold northern oceans of Norway and the Bering Sea.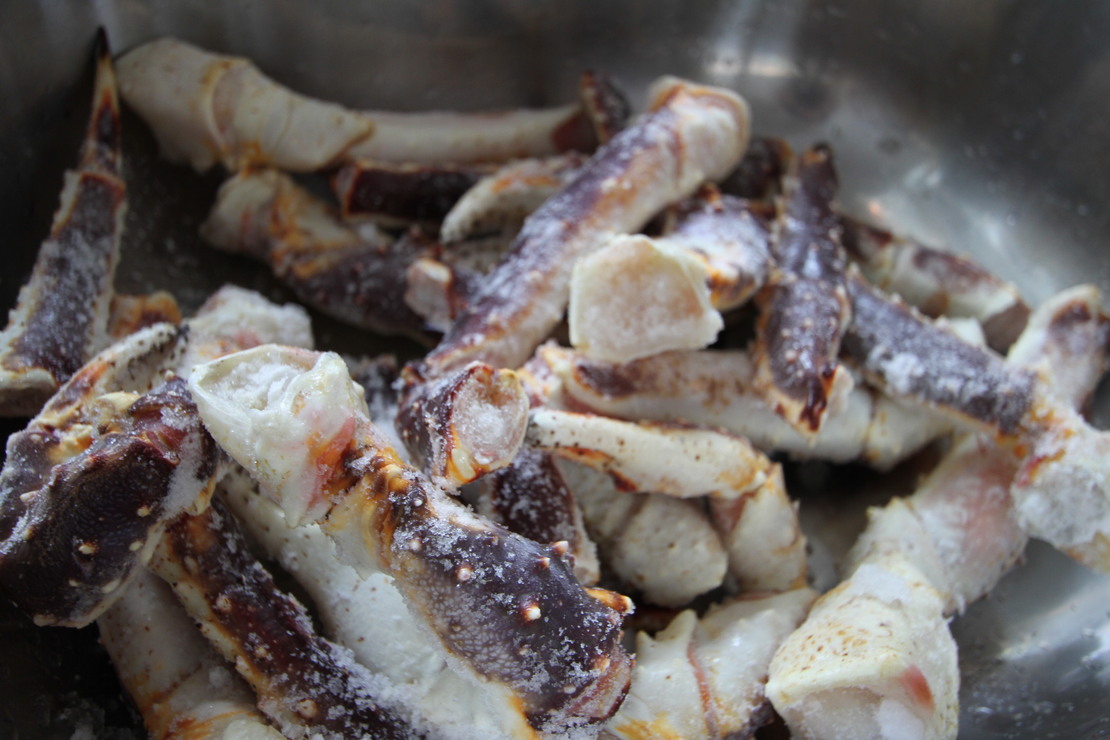 It seems that the clouds are stuck on the peaks, just like the mountains look drowned by the water. The snow is so wet it feels like you are wakeboarding or simply surfing. As we look around us, we realize that the options are endless. The touring book around Troms helped us to orientate in the beginning, but after a few days we felt we want to go on our own splitsafari. Easy access, short hikes and nice lines are perfect for splitboarders.
Produkte, die Sie interessieren könnten