Oscar Meza - Bigspin Kickflip, Los Angeles
Schoolyards on Sundays are always an option if you looking for a nice and quiet place to skate in LA.
On the last day of our LA trip in November we stopped at Huntington Drive Elementary School, climbed the fence and meet Oscar Meza trying hard to land this big spin flip on the famous 13 stair set.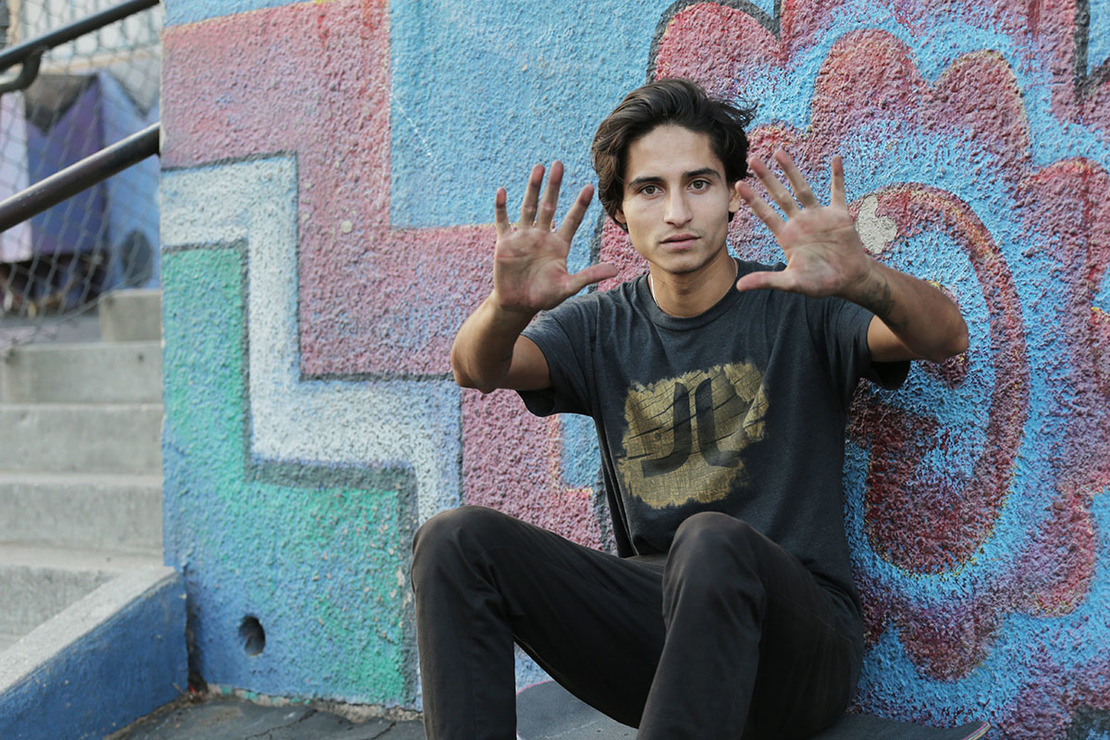 Finally he made it, wow! This trick looks so clean and easy, but believe me - it was not.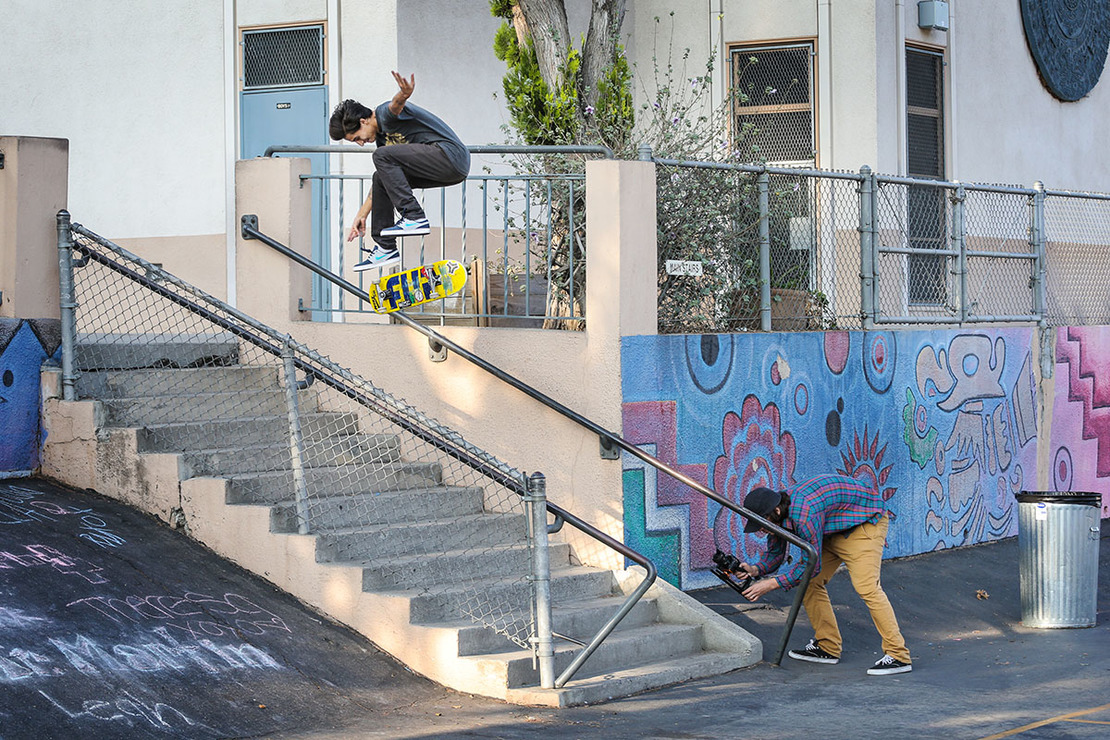 If you like to watch more sick Oscar Meza footy, check out his brand new part on the berrics website. This guy´s got style!
https://theberrics.com/gen-ops-oscar-meza-be-full-part/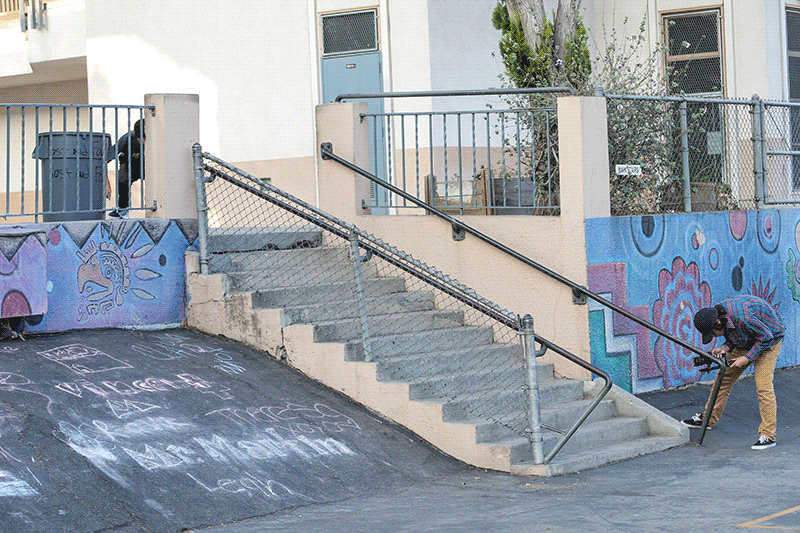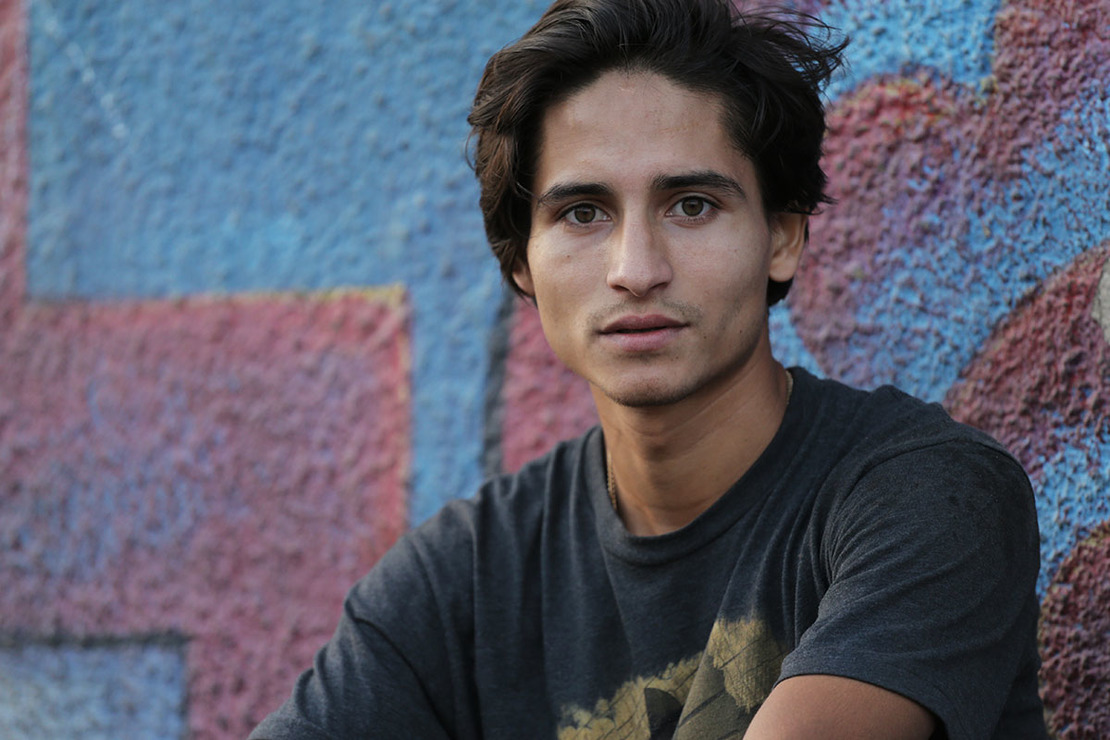 Produkte, die Sie interessieren könnten