This is an interview with Elijah, the shouter from *Killing The Dream*. Read what he tells about life in California, parties, shows in Japan, babes and of course music....Thanks to Nicole for checking out this interview:o)

1. Well, you're from California. What inspires you most over there? What do you love and what do you hate deeply?*

Elijah: I think it's probably the same as anywhere else. Life, frustration, hope, happiness...that sort of stuff. I don't think it's any different for us just because we're from california. We love lots of stuff- pizza, pets, parties, you know...the usual. As for hating stuff, I can't really think of anything. It's something I try not to carry around with me...it doesn't do you any good to have. I guess I hate pickles.

2. Where exactly did you grew up and what did you love to do when you were young?*

Elijah: We pretty much all spent our formative days in Sacramento, or suburbs of it. Me, Chris, and Isaac all grew up in Folsom, and DJ is
from Cameron Park...which is a special place to live. I'm sure Chris
spent his childhood wearing gecko apparel, eating french fries and learning karate, Isaac went out with Michelle Myers for a day in fourth grade, DJ looked for adult magazines in baseball fields, and I spent an entire day in first grade calling a radio station to request 'colors' by Ice T. Those were the days.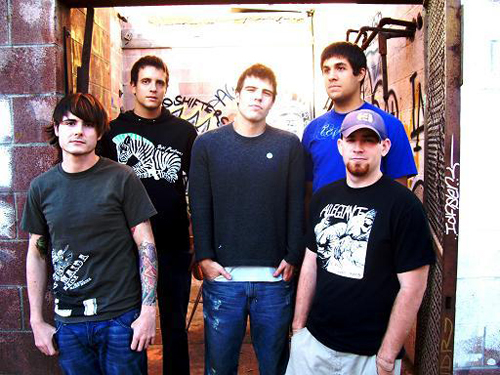 3. I bet you aren't at home very often now. Do you tour nonstop? What about relationships and stuff like that?*
Elijah: Actually, we're all home pretty much all the time. Especially me since I don't really party, despite my intense party reputation. We'd like to tour and stuff, and our label would definitely like us to
tour, but it really is hard to try to hold down a somewhat serious job and be able to tour like some other bands. We do tour our local pizza retailers non-stop though. In fact, I'd say our love for pizza probably interferes with relationships more than touring...yeah, that's definitely why I'm single.

4. Please tell us more about the foundation of Killing The Dream and the idea behind the band.*
Elijah: Basically we just wanted to play fast, melodic hardcore with our friends. We wanted it to be sincere and emotional, but I guess any band would say that. I'd like to think that we still look at the band that way.
5. If I would compare you to Bane or Unbroken what would you mention?*
Elijah: That both bands are waaaaaaaaaaaaaaay better than us. Thanks, though. It's definitely a compliment.
6. Your album "In Place Apart" has been produced by Kurt Ballou in the Godcity Studios. How was the work with him and did you have a good time with the guy?*

Elijah: I didn't really get to work too much with Kurt since I got sick in Boston and couldn't do vocals, but it was pretty awesome going to watch minor league wrestling with him. We were all really excited to work with him and I don't think we could have picked a better producer/engineer to do our first LP with. We are definitely grateful we had the opportunity.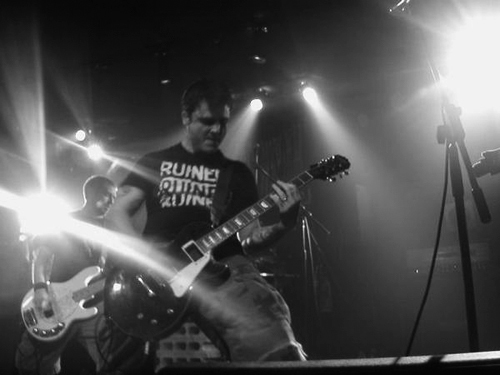 7. What makes you go on with your band and your ideals? What pushes you further?*
Elijah: The babez of course. And also, being able to make friends and meet new people, as well as getting to hang out with the other dudes in the band, who are my best friends in the whole world. We definitely know how lucky we are and we really appreciate it.
8. Let's talk about "In Place Apart", your last album released on Deathwish Inc. How would you describe it to somebody who had not listened to it yet?*
Elijah: Man, I'm really not sure how to answer that. I guess I'd tell them it was fast, melodic hardcore with breakdowns and stuff. And if they didn't understand that, then I'd tell them we sound like Dmx mixed with 2Pac.
9. You will come to Europe this spring right? Please tell us more about the tour and the shows you're going to play.*
Elijah: Yes! We'll be in Europe from May 24th through June 10th and we are extremely excited. This will be our first time in Europe, so we're all really eager to get out there and rock! We're playing a lot of different countries - Germany, France, the United Kingdom, Italy, Holland and more. We're also stoked to play with our homies *Another Breath* for a few shows.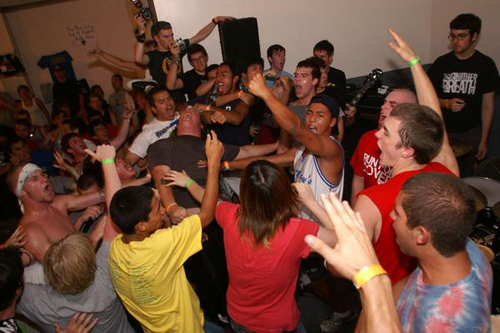 8. How would you describe your liveshows? What is special?*

Elijah: We may not play real tight, but we try hard. Hopefully that comes through. I run around a lot, and sweat a lot, and make funny faces, and at some point, Chris will probably fall over and DJ will probably run into me because he's trying to be in the very front of the stage. Man, that guy...

9. Which one was the best show you've ever played?*

Elijah: Here have been a ton of shows that are special to me. It sounds cheesy, but seriously, pretty much every show has meant a lot to me. Some of the shows that stick out are ouir first show at westcoast worldwide in Sacramento - September 2003; the first time we played Gilman in November of 2003; Sink with Cali Fest 3 in august 2005, all the shows we've played with our friends in Comeback Kid, the Answer, Sinking Ships, and Ruiner...oh and Tokyo, the last show of our japan tour last summer...

10. Well, what about Deathwish Inc. Do you love working with these people and what exactly is it that makes this label special?*

Elijah: Even though they probably hates us (just kidding), there seriously isn't another label in the world we'd rather be on. We have been so lucky to be able to work with Tre, Jake, Nicole, and everyone else at Deathwish. What they do means everything to them and I think it really shows in how they run their label. They are professional and efficient but are so personable and easy to work with at the same time...they really are the best label in hardcore! We love them.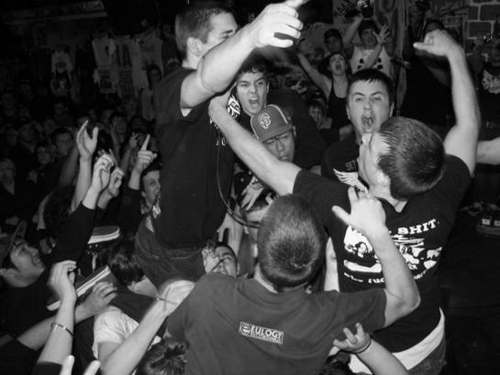 11. The coverartwork of "In Place Apart" is amazing. Tell us more about the artist please.*
Elijah: Jacob Bannon came up with the artwork. He does artwork for a lot of bands and we were really lucky to have him on our record. He also has a pair of really bitchin vans slip ons that I can't find anywhere!!! I'm sure you can find most of his other artwork by just google searching his name, or going to the "Deathwish website.":https://www.deathwishinc.com
12. To which bands do you listen to at the moment?*
Elijah: Ruiner, Sinking Ships, Eric b and Rakim, Whiskey Rebels, Verse, Fairweather, Time Spent Driving, Black Milk, and a lot more. Counting Crows too. Oh, and the new Comeback Kid record is freaking awesome.
13. You've been to Japan. Did you enjoy the trip and the shows over there?*
Elijah: Japan was the best trip ever. I am so thankful that we were able to have an experience like that. Japanese people are so wonderful and their culture is so great...and the shows were a ton of fun too! We'd really like to thank our good pal Daiki and Alliance Trax for making it all possible.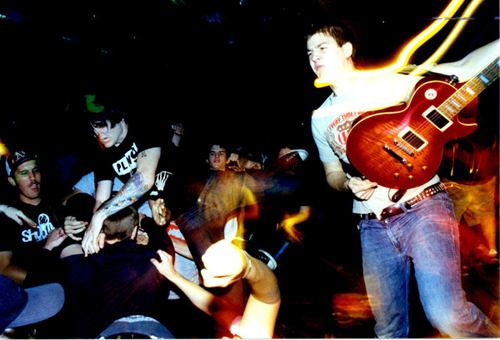 14. What can we expect next? Any further plans for this year?*
Elijah: We're going to be recording our second full-length May 1st through 6th with J. Robbins at the Magpie Cage in Baltimore. He's worked with a wide variety of bands and we love all of them, so we're really excited to record with him. Aside from that, and our European Tour in May/June, there should be some tours and stuff...keep an eye out!
"Killing The Dream Website"
"Listen To Killing The Dream@Myspace"
"Deathwish Inc. Records"
Produkte, die Sie interessieren könnten