The Go Fast EastbourneSpeed Days & new Lush Longboard Video

The biggest downhill skateboarding event in Europe is fast approaching. The Go Fast EastbourneSpeed Days are taking place from the 12th -14th September. Sign up has been open for a few months now and there are already some big names from as far away as Canada and Australia. Sign up is CLOSING ON 18th AUGUST. This is going to be the biggest display of downhill racing in the UK to date. As well as four man downhill racing there will also be freeriding throughout the whole weekend, including a flood lit evening skate. This is a chance for any one with a helmet and a skateboard to come and skate the hill, with no traffic to worry about and an uplift at the bottom! Its not every day you get to do that! Check out the Go Fast eastbourne website for all of the latest details such as rider accomodation, latest photos of the course, a plan of the start ramp and to sign yourself up for a slice of the action.
Check it all out by clicking here
.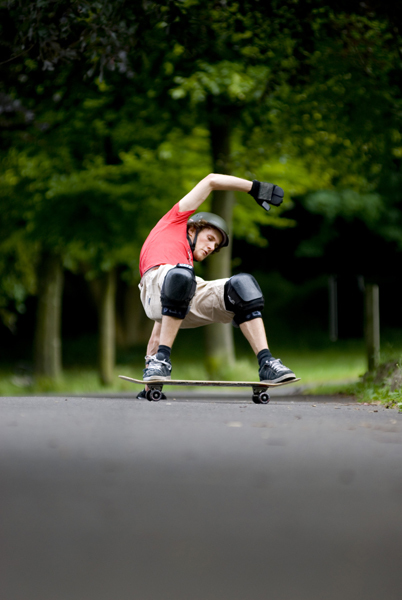 Matt while filming on a nice ribbon of car free tarmac in Bristol for the new video clip.
The Lush slide team have been out skating in the sunshine and hitting up the odd jam. Matt and Nick have been out filming and thrown together a new clip for the YouTube channel. Its a collection of footage from in and around Bristol and Bath, a trip to Newquay and Jay Darbyshire's slide jam on the infamous Dartmouth Hill. The keen eyed of you will have noticed on the website that the slide team are now supported by Bern helmets. Bern have an awesome range of helmets and hard hats which are some of the best fitting and best looking helmets that we have seen in a long time.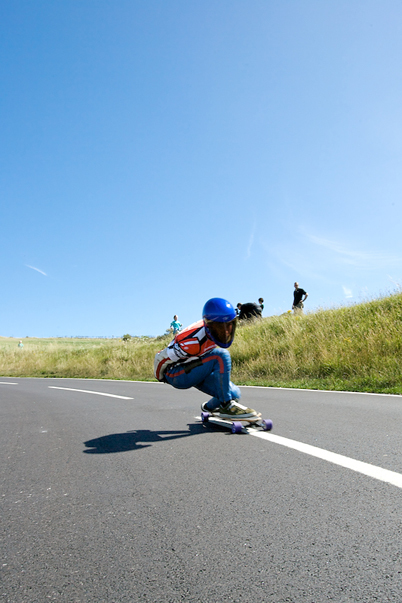 Here is Mike 'testing' the brand new tarmac at Eastbourne...its a tough job, but someone has to do it!
Lush Longboards - Summer Slides 2008
Produkte, die Sie interessieren könnten