Am 21. und 22. Oktober fand in Brazilien das
Teutônia Race
statt. Luis hat sich etwas umgehört und einen Bericht (Englisch und Portugisisch) mit vielen Bildern besorgt. Außerdem gibt es vier exklusive Videos, die euch einen besseren Einblick in das Geschehen geben sollen.



The 3º stage of the championship fastest of the world that happened in days 21 and 22 of October, with the presence of 40 athletes in the modalities of downhill stand-up, street luge and in line, in the quite city of Teutônia, south region of Brazil.
Muita velocidade e adrenalina na 3º etapa do campeonato mais rápido do mundo que aconteceu nos dias 21 e 22 de outubro, com a presença de 40 atletas nas modalidades de downhill stand-up, street luge e in line, na pacata cidade de Teutônia, região sul do Brasil.

Colonized from the Germans in the beginning of century XIX. The spoken language is less Portuguese, mostly Locals speak Geman.
Early on 21 October had start the trainings in the middle of the road, so that the athletes if accustomed with reached high speed.
The speeds reached in this point were of 109km/h and 118km/h marked by the GPS Everton ESO (stand-up) and Cabeludo from Rio Grande do Sul.
After the trainings runs they start from the top of the road, 1800m of extension, one turn where reaches 85 km/h.
In the 800 final meters of the road, reached above 100km, great inclination of the road on this point.
Pause for the lunch, in the part of the afternoon had been made the qualify times. Three times had been taken by each athlete where Everton ESO (vice champion of the last year) made the best time in the category stand up with 1'21 "and Walter, more known as grandfather, for its age of 51 years, with the time of 1'18" in street luge.
The speed has remembered of the day, in the modality street luge, 132km/h reached by Alessandro Pixoxó, (2º better time) son of Grandfather. By reasons technician, the speed of stand up was not computed.
Colonizada pelos alemães no início do século XIX a língua menos falada é o português, e o alemão se expressa em um dialeto pouco conhecido na própria Alemanha.
Os treinos se iniciaram no dia 21 pela manhã no ponto situado no meio da ladeira para que os atletas se acostumassem com alta velocidade atingida.
As velocidades alcançadas nesse ponto eram de 109km/h e 118km/h marcados pelo GPS de Everton ESO (stand-up) e Cabeludo do Rio Grande do Sul respectivamente.
Após as descidas de treino, deram-se inicio os drops do topo da ladeira de 1800m de extensão e uma única curva onde o atleta adentra beirando 85 km/h e tem a visão mais insana do inferno, porém fenado. Inicia-se então uma aceleração surpreendente dos 85km/h a casa dos três dígitos em uma extensão de 800m no qual se encontram duas áreas de diferentes inclinações que transformam o peso do atleta em nada, causando aquele frio na barriga igual os de montanha russa.
Pausa para o almoço e a tarde seria só de tomada de tempo. 3 tempos foram tomados de cada atleta onde Everton ESO (vice campeão do ano passado) fez o melhor tempo na categoria stand up com 1'21" e Walter, mais conhecido como Vovô, por sua idade de 51 anos, com o tempo de 1'18" no street luge.
Na extensão de 1800m, tendo como velocidade recorde do dia, na modalidade street luge, 132km/h alcançados por Alessandro Pixoxó, (2º melhor tempo) filho de Vovô. Por motivos técnicos, a velocidade do stand up não foi computada.

Next day (22/10/06) early in the morning we had one warm up run, after that start the heats with 25 stand up athletes, only 16 would pass to the next stage.
Pause for the lunch and the adrenalin takes account of the athletes who still competed.
All heats the athletes passed side by side in a speed above of 100km/h, one searching the vacuum of the other that in some situations, the turbulence of the athlete the front, knocked down the behind athlete, but no serious accident occurred, only some light excoriations.
Douglas Dalua, the champion of the two last years and indicated as favourite for this year, lost for Rafael Finck, more known as Red, that it finished going to dispute the end with Everton ESO.
The end was considered the most disputed of the day. The athletes side by side to see who would arrive first when Everton passes the front and Red follows together trying to locate itself in the vacuum of Everton, when this sucked it, Red loses the control and finishes falling. Victory of Everton!
In street luge, final one in family. Grandfather and Pixoxó, father and son if find in finish battery. It did not have truce of nobody. The two had gone down the slope as a common dispute, side by side. Alessandro passes pretty in the first one and Walter in second, but with one however. The GPS of Walter, the Grandfather, marked 139km/h.
The category in line also was present, a modality that comes growing in the last championships of Brazil, with the victory of Steve. End of week all felt like Kings, many drops, much sun, perfect organization and the best one of everything, extreme speed and excellent moments with the downhill family Brazil.
No dia seguinte (22/10/06) pela manhã, uma descida de treino para se ter início às baterias classificatórias de todas as modalidades. Dos 25 atletas de stand up, apenas 16 passariam para a próxima etapa. Pausa para o almoço e a adrenalina toma conta dos atletas que ainda competiam. Andar sozinho já era preocupante ainda mais com uma pessoa à frente criando vácuo para uma velocidade maior, era de se preocupar mais ainda! Todas baterias os atletas passavam lado a lado em uma velocidade acima dos 100km/h, um buscando o vácuo do outro que em algumas situações, a turbulência do atleta a frente, derrubava o atleta de trás, mas nenhum acidente grave ocorreu, apenas algumas escoriações leves. Douglas Dalua, o campeão dos dois últimos anos e indicado como favorito para este ano, perdeu para Rafael Finck, mais conhecido como Vermelho, que acabou indo disputar a final com Everton ESO. A final foi considerada a mais disputada do dia. Os atletas lado a lado para ver quem chegaria primeiro quando Everton passa a frente e Vermelho segue junto tentando se posicionar no vácuo de Everton, quando este o sugou e em uma investida de ultrapassagem, Vermelho perde o controle e acaba caindo. Vitória de Everton!
Já no street luge, uma final em família. Vovô e Pixoxó, pai e filho se encontram na ultima bateria. Não houve trégua de ninguém. Os dois desceram a ladeira como uma disputa comum, lado a lado. Alessandro passa a linda em primeiro e Walter em segundo, mas com um porém. O GPS de Walter, o Vovô, marcava 139km/h.A categoria in line também esteve presente, uma modalidade que vem crescendo nos últimos campeonatos do Brasil, com a vitória de Steve.Final de semana de Rei para todos, muitos drops, muito sol, organização perfeita e o melhor de tudo, velocidade extrema e ótimos momentos com a família downhill Brasil.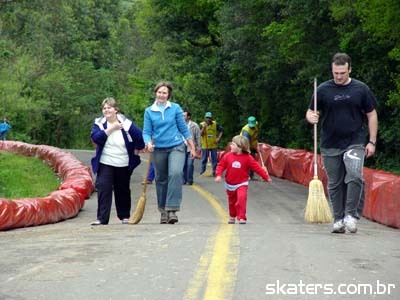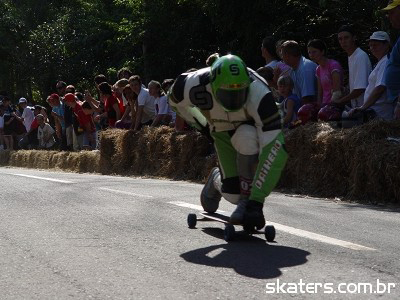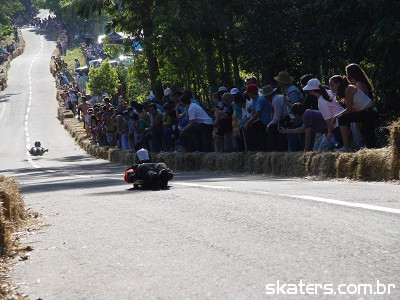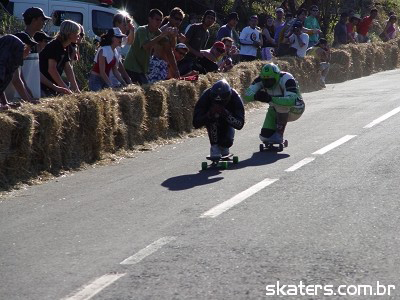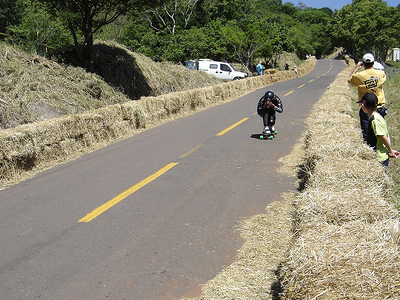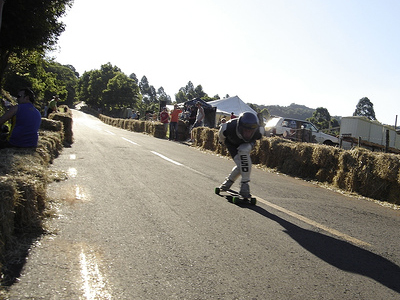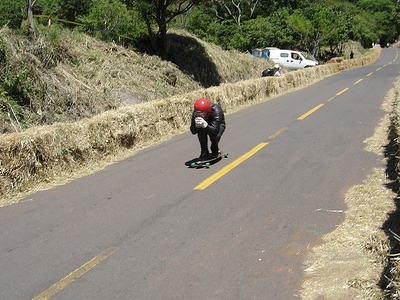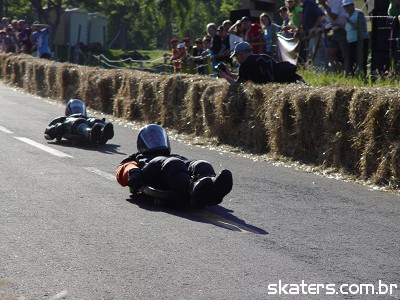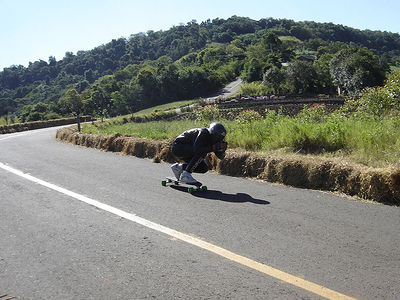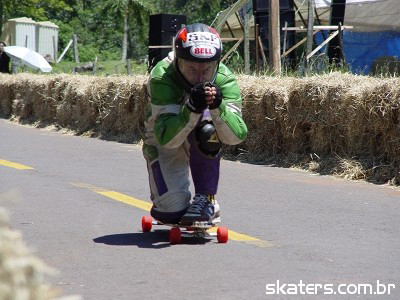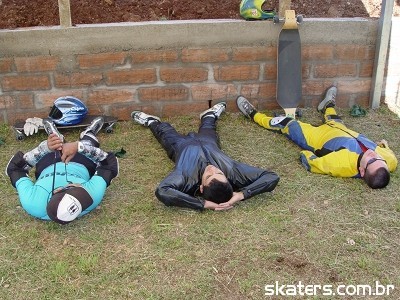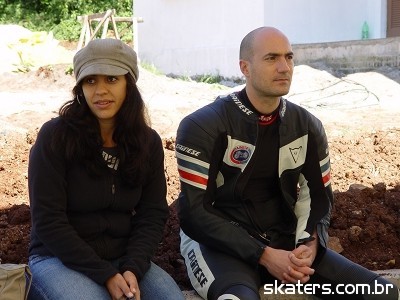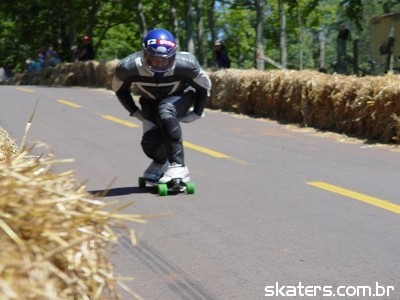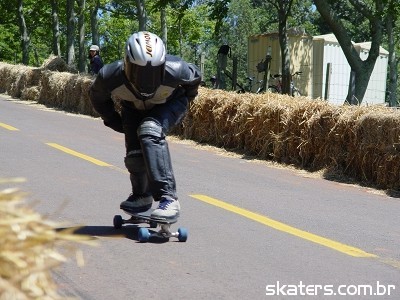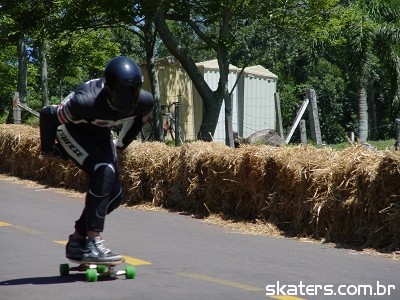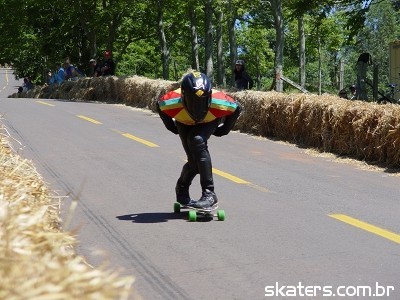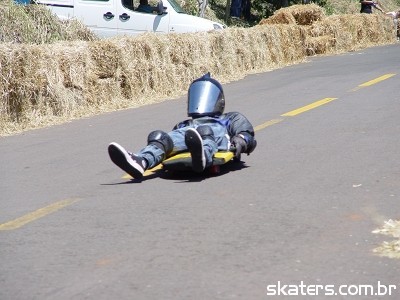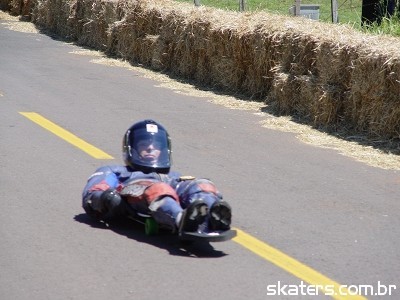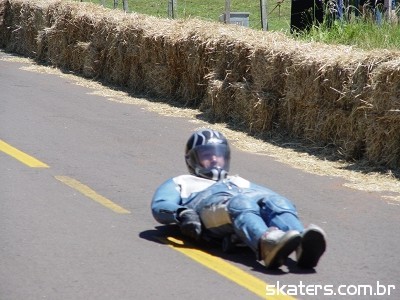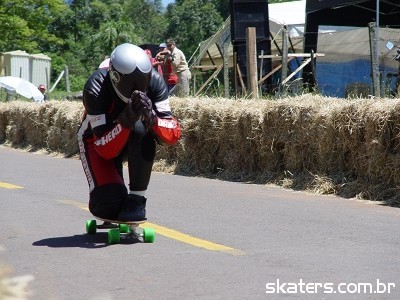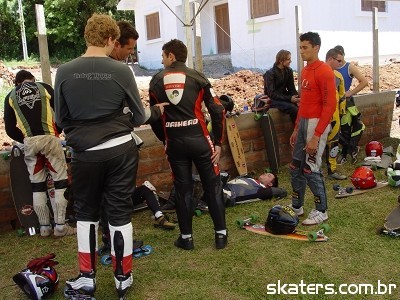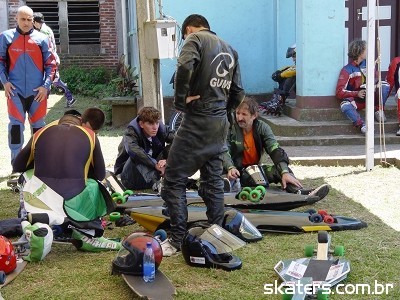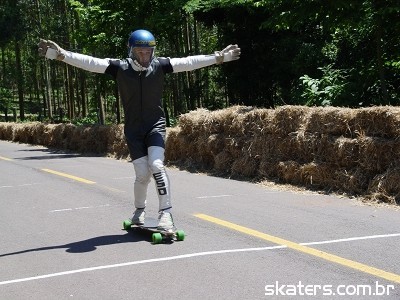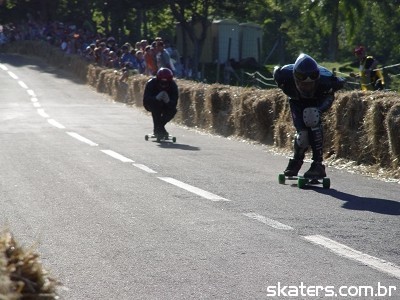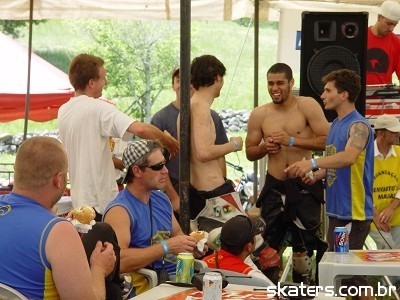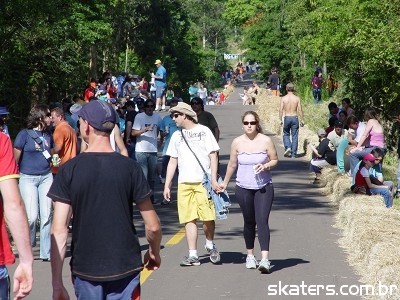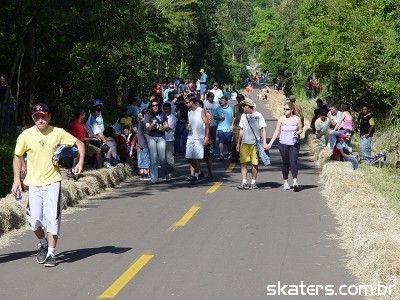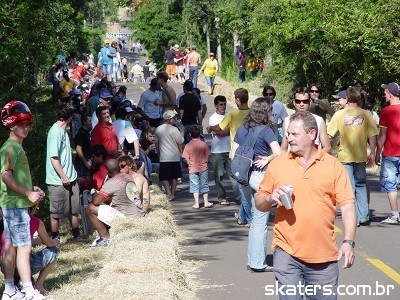 Produkte, die Sie interessieren könnten