Boulder, Colorado - Seismic Skate Systems is mighty proud to introduce an innovative line of high-performance boards. Nearly two years in development, they're available separately or in expertly-tuned complete setups featuring industry-leading Seismic trucks and Seismic wheels. The lineup includes minis and cruisers in lengths from 28" to 42", designed for everything from recreational carving to transportational cruising to aggressive styling.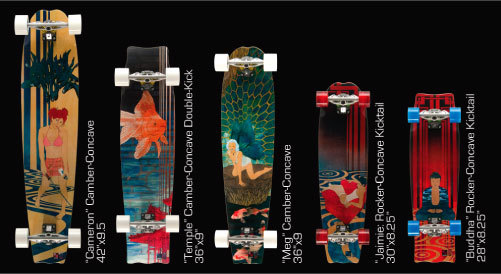 The new boards boast classic, highly-functional shapes with distinctive character, including a signature "bat" tail profile. Constructions feature vertically-laminated poplar cores, fiberglass skins, wheel wells, and reinforced tails (extra glass or carbon cloth where needed). Graphics are reproductions of original paintings by Boulder-based artist mad king, with a limited edition signed and numbered. Suggested retail price is $135 each.



The completes are expertly engineered for unparalleled carving performance right off the shelf. Assemblies feature 30-degree Stable-Turn Seismic trucks at the tail and 45-degree Quick-Turn Seismic trucks at the nose - further tuned with wedging, dewedging and stiffer springs on kicktail models. World-class Seismic wheels round out the packages. No one in the business has ever taken so much care to do things right! Suggested retail price is $245 - $265 each.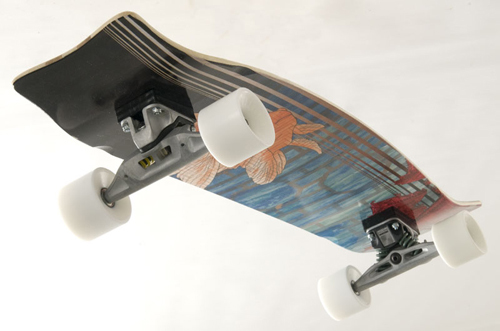 "They spent nearly two years evaluating deck factories and developing shapes, contours, constructions and graphics," said Seismic founder/owner Dan Gesmer, a Yale graduate and noted flatland freestyle innovator who spent part of last year working with Cirque du Soleil. Gesmer developed the revolutionary Seismic truck technology (patented 1993) for advanced carving performance years before the longboard revolution hit. In 2004, Seismic began pouring high-performance wheels, including shapes that power World Champion slalom and downhill racers.



"They're now the only brand in the entire longboard industry manufacturing original, state-of-the-art technology in all three major components: trucks, wheels and now decks," Gesmer added. "We're proud to say that no other company can put together completes like this under their own banner. And we're just getting started!"



Coinciding with the new product release, Seismic has thoroughly updated its website. Seismic is also pleased to report that Team Member Erik Lundberg of Sweden, the IGSA World #1-ranked Downhill racer for 2007, emerged victorious at the first major racing event of the 2008 season - Newton's Playground, March 9 in Sydney, Australia - riding Seismic 77mm Speed Vent wheels. Last year, British daredevil Joel D. King set a World Record of 113mph on a jet-powered street luge rolling on Seismic Speed Vents.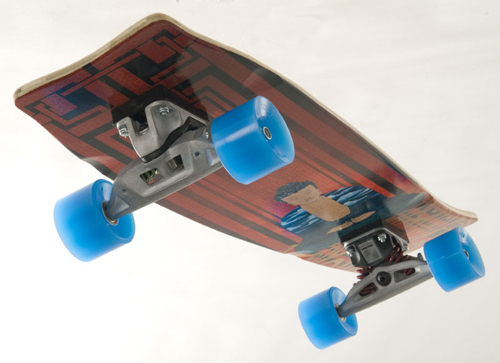 Visit www.seismicskate.com
Produkte, die Sie interessieren könnten