San Bernardino Free Ride 24th, 25th and 26th August 2007
This year we get 3 days of free ride there - one day more because in 2006 we had only the weekend but this year we started after lunch on Friday 24th August. This road was sick, I was there 2 year ago and hope so to be there next year, you can go fast, breakhard, many hairpins and really fast party where you can flyyyyyy.

I love this road, this year we have more than 100 riders Standup, Buttboard, Streetluge, Longboarders. It was a really great time, a lot of new riders that didn't come in the 2006 edition, everybody loved the road and the organization.
The road was close the hole time, smooth and really nice asphalt, the weather just was perfect for skate, they only opened the road in the lunch break, we did many runs everyday, the shuttles went up in another road you can do so many runs everyday, but the problem is that at night everybody was completly tired. There was no chance, the legs became soft and shaked in the dreams of the next day.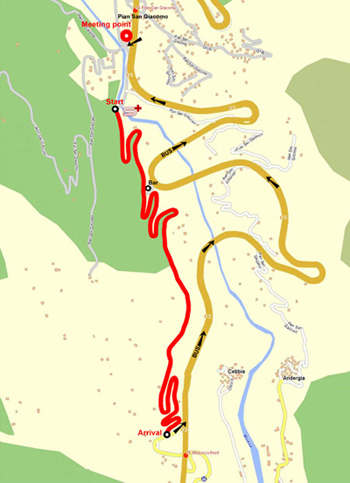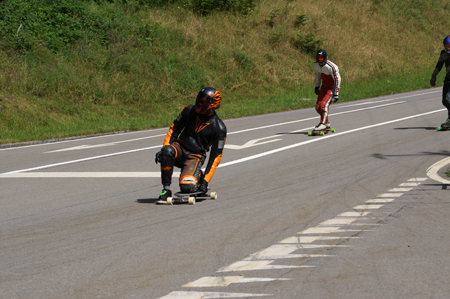 This year the organization was big, we had a bigger party tent, cool chairs and sofas, one really nice TAG system for showing the speed from the riders – it was really professional.
Next year the Organization would like to do it only with invited people, so they wouldn't dont get problems with riders that can not control the boards on this road, we had one accident but nothing too bad.
Next year maybe we also have a plus with a small contest but sure that the free ride is the central point from Giosteka, we had funny three bracelets for the control this year.
On the last day many people were tired and stopped to ride early because they were manyyyyy runs, well next year if you would to enjoy again this great free ride, keep your mouse on in Giosteka website.
I would like to say thanks a lot to the Giosteka crew in special to Fabio (great job my friend).
If you are tired about stress in the races, stress about qualify and heats, don't worry, keep time and money for San Bernardino, I'm sure that you'll have one big smile in this free ride days without any stress - only skate free for fly and have fun with nice people.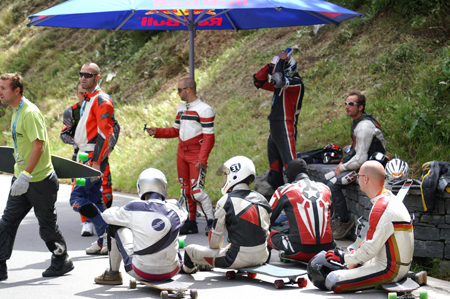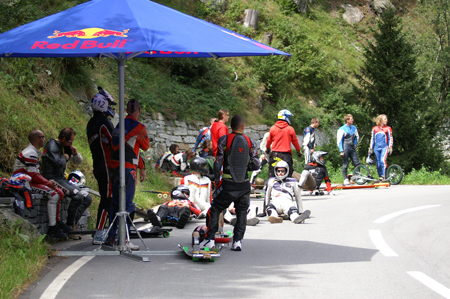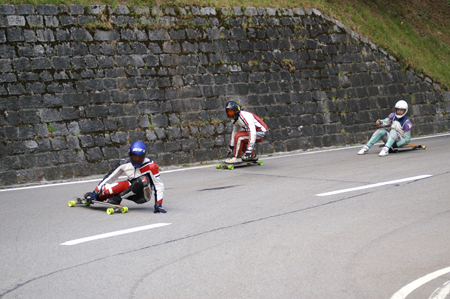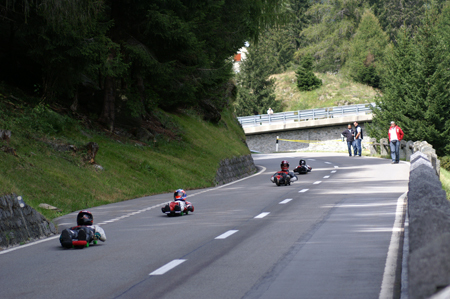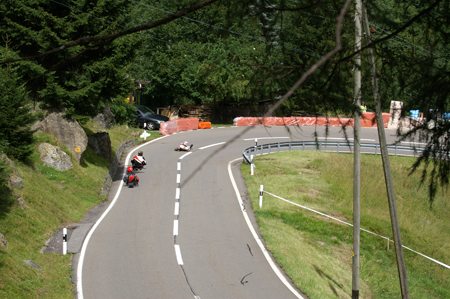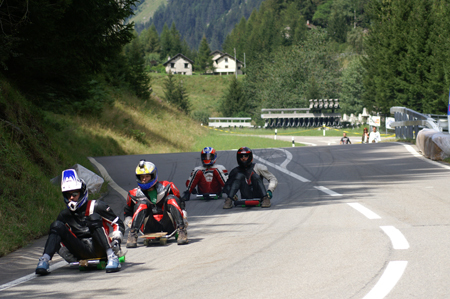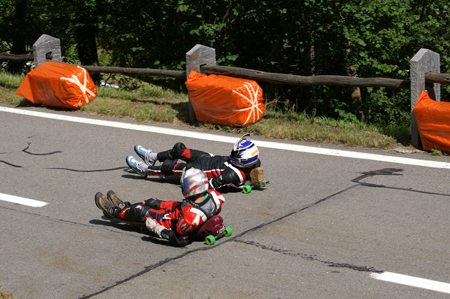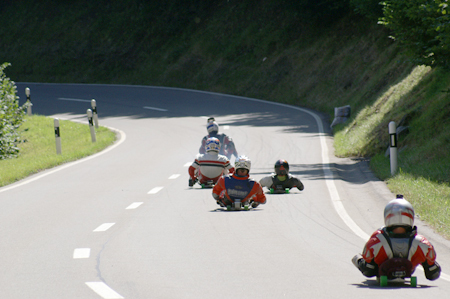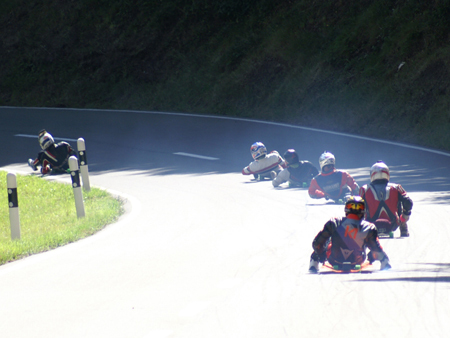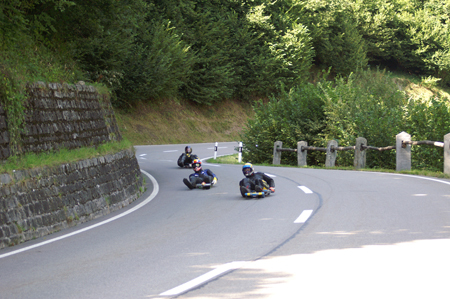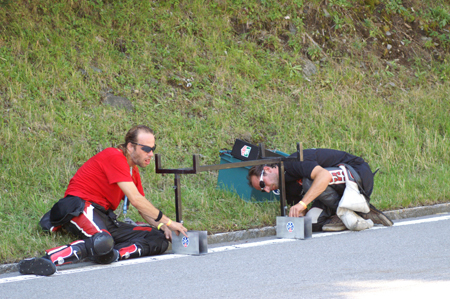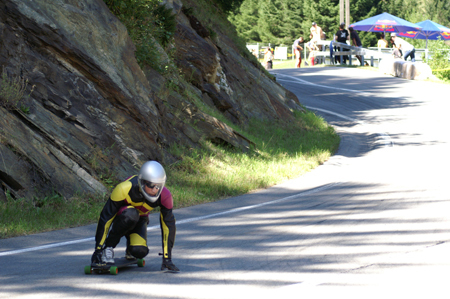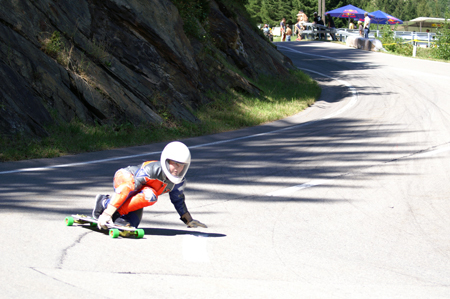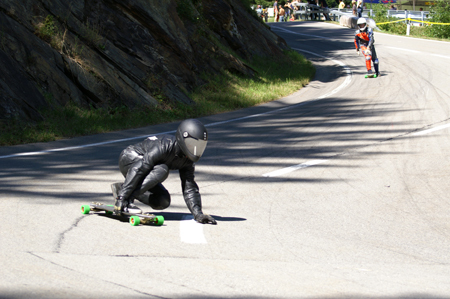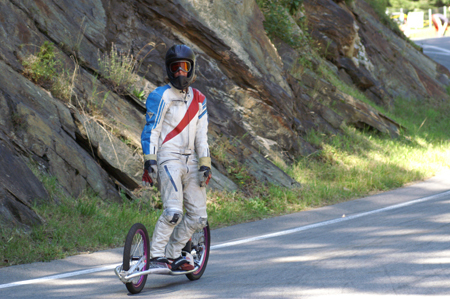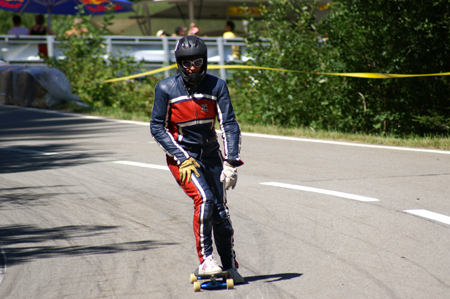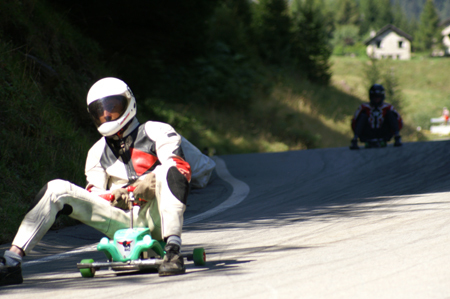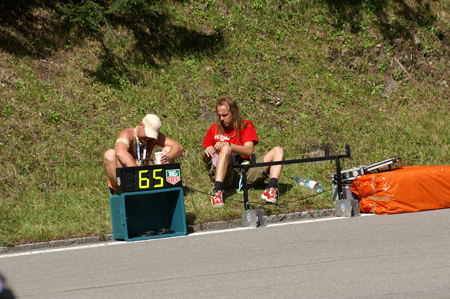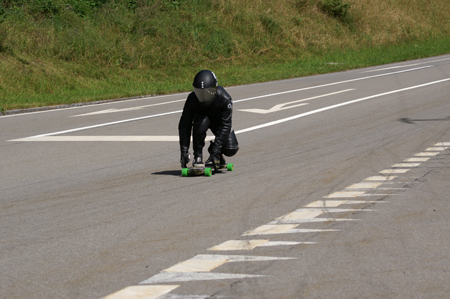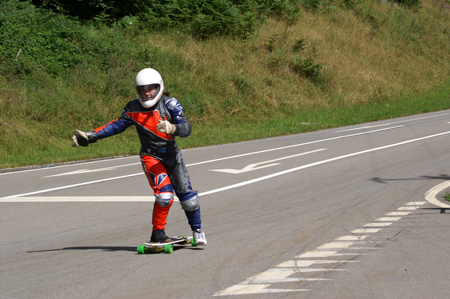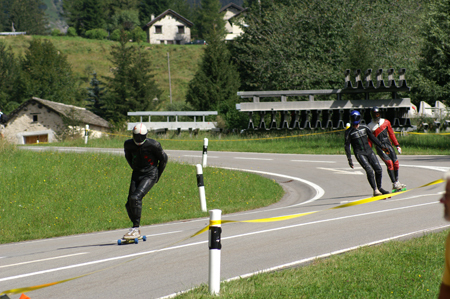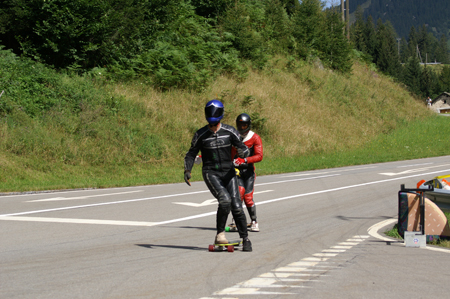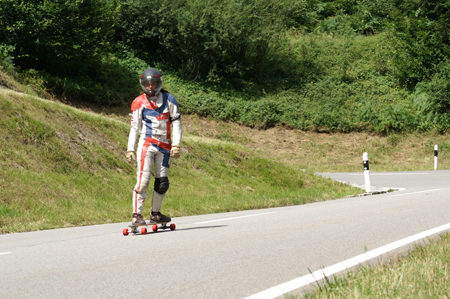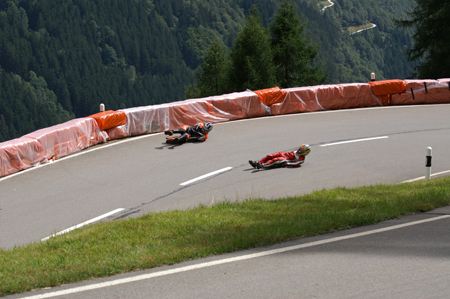 Bilder Giosteka, Bilder Verena Völkel, Video

Produkte, die Sie interessieren könnten