Zwei Gruppen, das
Ratos Team und Clube Skate
, aus zwei verschiedenen Städten, teffen sich in Rio de Janeiro, um ihren freien Tag mit einer Session gebührend zu feiern - und das sieht dann ungefähr so aus...
Day off in Rio de Janeiro
Feriadão no Rio de Janeiro



12 of October in Brazil we had day off, day of Nossa Senhora de Aparecida, saint of Brazil, 12 of October in Brazil is nacional "day off", some friends had come far of knowing our "Secret spots" in Rio de Janeiro. Really close to the city of Rio De Janeiro, exists a city with mountainous climate, that it remembers the European climate, and by this reason it was colonized by some deriving immigrants of the old continent in the beginning of the passed century, its name is Lumiar.
No dia 12 de Outubro é comemorado aqui no Brasil o dia de Nossa Senhora de Aparecida, padroeira do nosso país, sendo assim essa data é um feriado nacional, o que permitiu nesse último feriado, a viajem de nossos amigos para conhecer o novo "secret spot" nosso aqui no estado do Rio de Janeiro. Sim, existe a Cidade do Rio de Janeiro, e esta fica situada no Estado com o mesmo nome, só um pouquinho de geografia, para situar melhor os nossos queridos leitores internacionais!

Bem próximo a cidade do Rio de Janeiro, existe uma cidade com clima montanhoso, que lembra até o clima europeu, e por esse motivo foi colonizada por vários imigrantes oriundos do antigo continente no início do século passado, seu nome é Lumiar.

It arrives of lessons of history and Geography, and we go to that interests!

The "Day Off" this year fell on Thursday, then on Wednesday ours "brothers" of São Paulo already was arriving in Rio de Janeiro. They are Willian, Ricardo, Thiago Tebet, Ricardo Caco and his girls Juliana, received and housed by "Fatty" Fabio, in its known house/albergue already for international athletes in it I even finish RDH in January of this year.

Chega de aulas de história e Geografia, e vamos ao que interessa!

O feria esse ano caiu em uma quinta feira, então na quarta mesmo os nossos "brothers" de São Paulo já estavam chegando por aqui no Rio. Uma barca composta por Willian "Alemão ", Ricardo "Tio Chico", Thiago Tebet, Ricardo "Caco" e a namorada Juliana, aqui forma recebidos e hospedados por Fabio "Gorducho", em sua casa/hospedagem já conhecida até por atletas internacionais no ultimo RDH em Janeiro deste ano.

On Thursday early, not so early because the big party last night, we left for Lumiar, increased of athlete from Rio de Janeiro, Andres "Magrelo", Marcelo "Prophet", Alvaro "Cabron" and Guillermo Grandson "I suffocate". Nor necessary to say that after the fast trip what the riders more wanted was to ride in the Lumiar roads, and thus it was made.

Some options of roads exist, since the long ones of up to 6 km, and "the short shots" that can reach 100km/h.

Soon drop was defined best, called drop of the canoes for having a place of rafting in its passage. In the first day, had been there making the head until the day to finish.

Quinta feira de manhã, não tão cedo por causa da noite anterior, a barca partiu para Lumiar, acrescida de atletas daqui do Rio, André "Magrelo", Marcelo "Profeta", Álvaro "Cabron" e Guilherme Neto "Sufoco". Nem preciso dizer que após a rápida viagem o que a galera mais queria era dropar as ladeiras do local, e assim foi feito. Em Lumiar existem vários tipos de circuitos, um verdadeiro paraíso para o downhill. Existem várias opções de descidas, desde as longas de até 6 km, até "tiros curtos" que podem atingir os 100 km/h.

Logo foi definida o melhor drop, chamado de drop das canoas por ter um local de rafting no seu percurso. E no primeiro dia, lá ficaram fazendo a cabeça até o dia acabar.

On Friday, "Tinho", "Luciano", "Saulo" and me Rogério we joint with the friends, the day would be marked by infinite runs if skateboard all did not happen a bad fact in the world of downhill. Rain, not small rain, but a bad weather and big rain.

Well to look one pub to drink, to wait to wait to wait.

We come back toward the city of the Rio de Janeiro, satisfied all, some for knowing the Lumiar, others for being able to have the chance to present to the friends a magical place.

Saturday, Rio 40 degree, nothing better of the one than to currently take the friends in the Sumaré, considered for me the best place of downhill in the Rio de Janeiro. Done head after many runs, nothing as to close with gold key the trip with a Barbecue in the house of Alvaro, beers, videos, meat and much history to count...

Next "Day off", who knows for where will go? I only know that one will be as this, will be great..

Na sexta feira, eu, Tinho, Luciano e o representante do Nordeste do país, mais especificamente de Jaboatão Pernambuco, Saulo nos juntamos a galera, o dia seria marcado por infinitos drops se não acontecesse um fato chato no mundo todo do downhill skateboard. Chuva, não uma chuvinha, mas um temporal. Bem fazer o que? Procurar um boteco, beber uma cerva, trocar uma idéia e esperar, esperar e esperar...

Voltamos para a cidade do Rio, satisfeitos todos, alguns por conhecerem o pico, outros por poderem ter a oportunidade de apresentar aos amigos um lugar mágico.

Sábado, Rio 40 graus, nada melhor do que levar os amigos no Sumaré, considerado por mim atualmente o melhor pico de downhill da cidade maravilhosa. Cabeça feita após os drops, nada como fechar com chave de ouro a viagem com um churrascão na casa do Álvaro, cervas, vídeos, carne assada e muita história pra contar...

Próximo feriado, quem sabe para onde iremos? Só sei que se for como esse, será mais um inesquecível...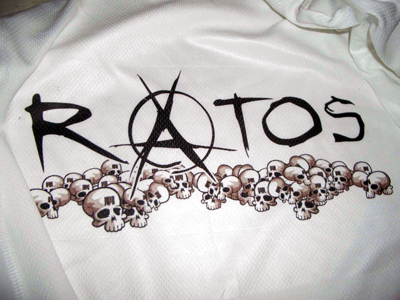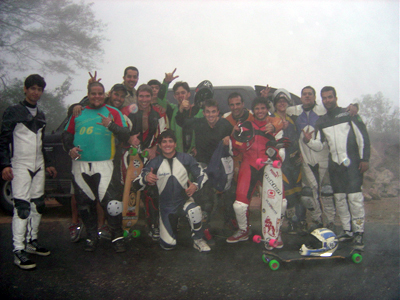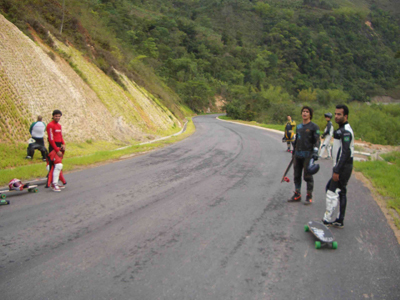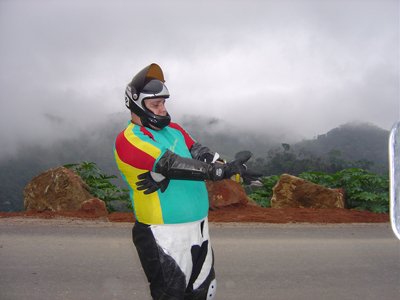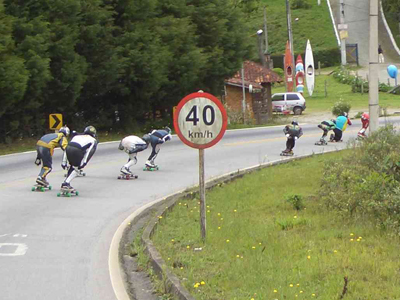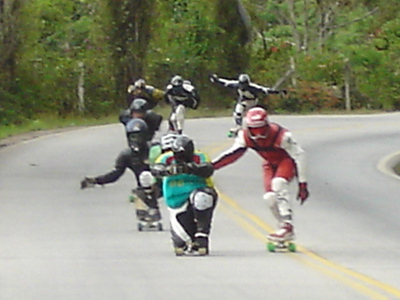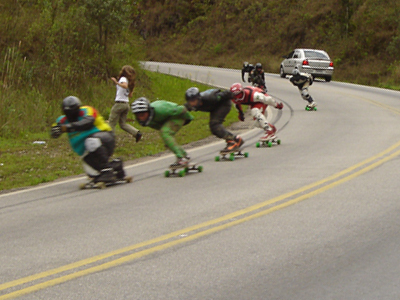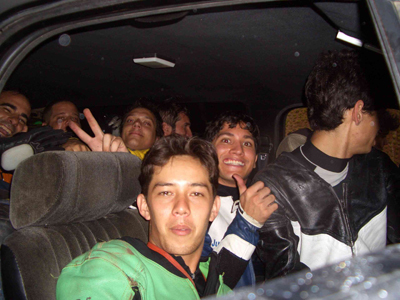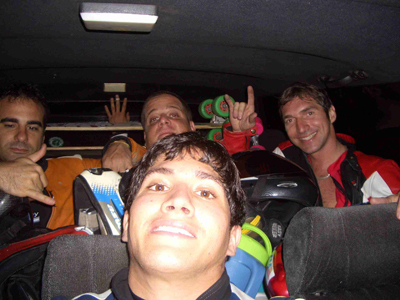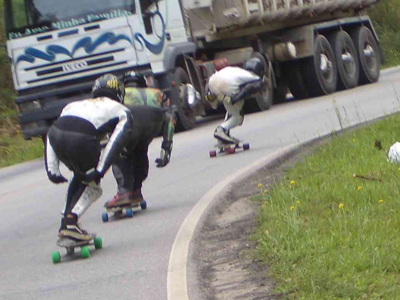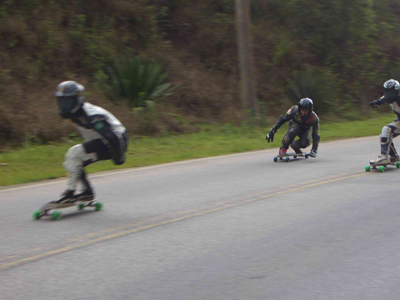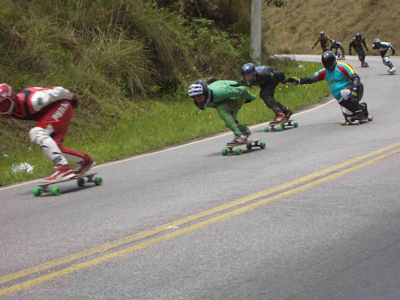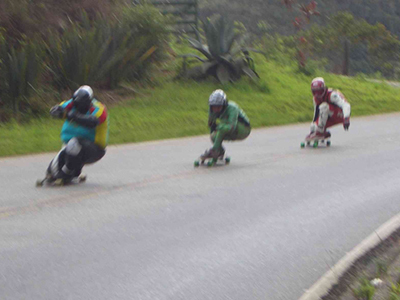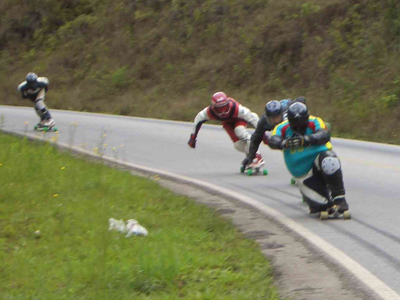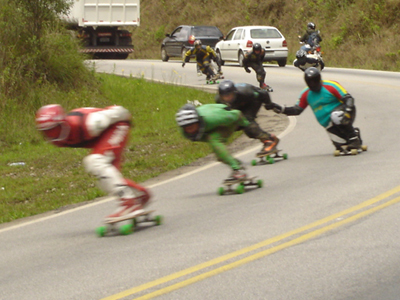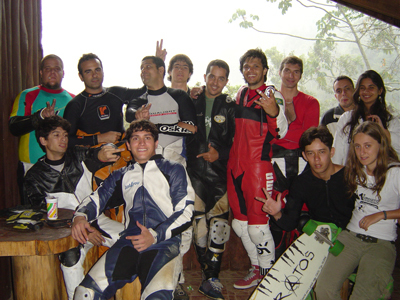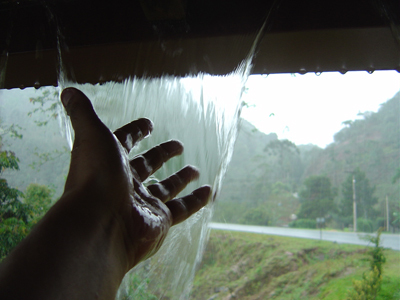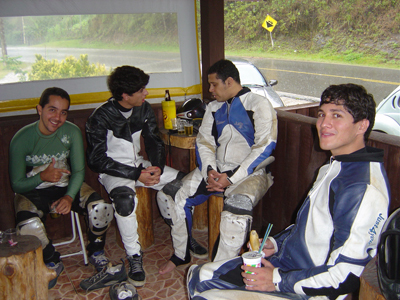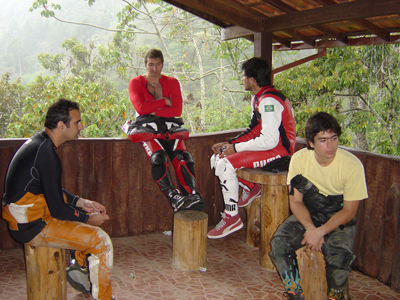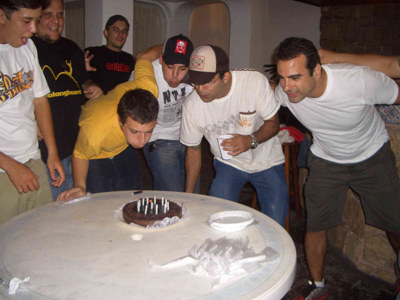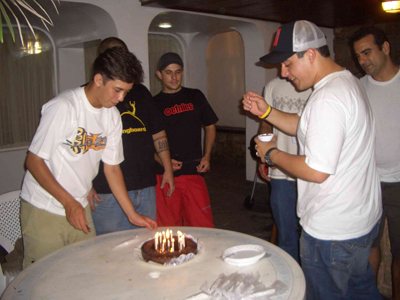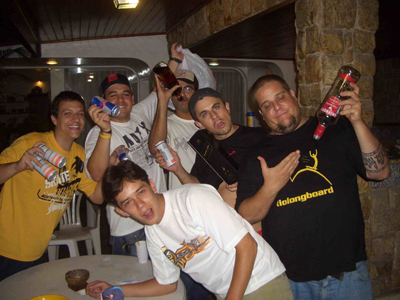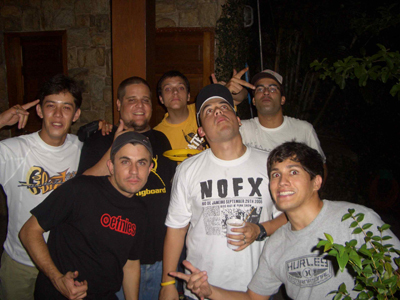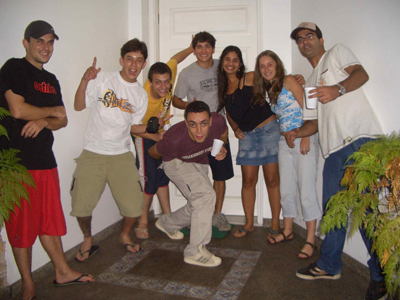 Produkte, die Sie interessieren könnten