Written by Silverfish
Kahalani trucks were originally designed by Dan Åhlström (Kahalani boards), in 2001. The trucks were produced in Switzerland with the goal to make a low, light, and stable precision truck that also had great turning ability. The truck was designed to master the most technical race courses and the highest speeds. In both 2002 and 2003, the truck was race-tested at the legendary Hot Heels World Championships in Kaunertal, Austria.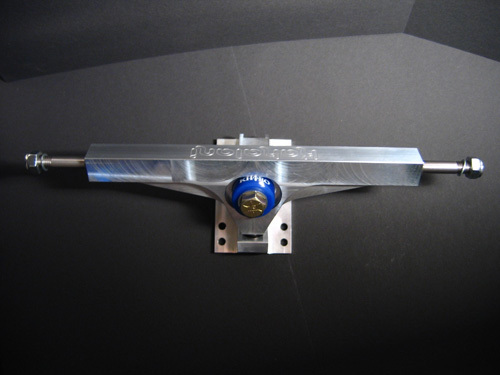 In 2006, the truck got its breakthrough. Two of Kahalani's young team riders, Erik Lundberg and Olle Van Keppel, took the trucks on the road with them as they toured on the
IGSA
circuit. With stunning results around Europe, USA and South Africa, they ended up 2
nd
and 3
rd
in the world rankings and provided a constant stream of feedback to the truck designer.


(
Erik Lundberg (l) and Olle Van Keppel (r) racing on Kalahani trucks.)
Olle Van Keppel clocked 109km/h with these trucks (using blue/red combo khiro barrel bushings) in Ohio, October 2006! After testing virtually every truck on the market without satisfaction, top Brazilian skater Luis Lins joined the Kahalani Trucks team in mid 2006 and finally he found the truck he had been looking for.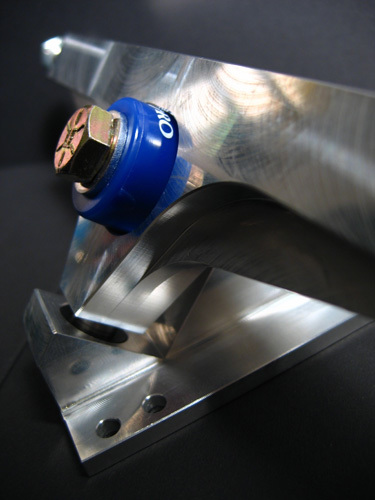 (The 2007 Kalahani speed truck.)


Now, the 2007 version of the Kahalani, tuned with design modifications derived from the racing circuit, are available! The Kahalani truck has been designed to suit every rider's needs. Whether you are an experienced extreme downhill skateboarder, a city cruiser or just a beginner – the Kahalani truck should be your choice.
The truck is possible to mount
Drop Through
, but since the truck is low from the beginning we wonder if you really will have those needs. The "wear and tear parts" of the Kahalani trucks
fit normal skateboard standards – meaning you will not have to look further than to your local skate shop for any spare parts you might need.
Why don't you check in to
www.kahalani.se
, and order your trucks today? The vast minority of Swiss downhill skateboarders can contact our local distributor at
www.fibretech.ch
.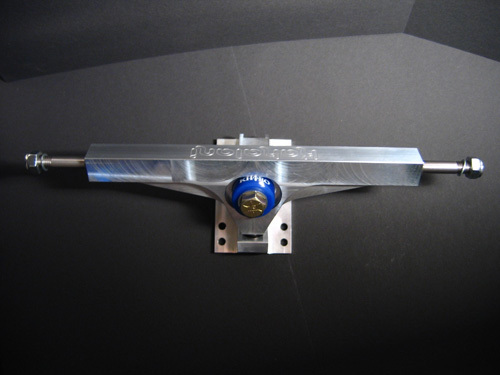 (Kalahani use Khiro bushings and readily available hardware.)
Specifications:
Width: 204mm
Angle: 45
Axles: 8mm
Weight: 428 gram/truck
Price: 275 dollars/pair
Shipping: 50 dollars to the States.



Produkte, die Sie interessieren könnten