Highvalley IGSA regional, Sweden
28-29 of April the first race of the season in Sweden was held in the capital, Stockholm.
Riders from all over Sweden travelled to Stockholm for freeriding, partying and racing.
This year a new generation of racers showed up to challenge the more experienced riders from Stockholm. World ranked No.1 Fredrik Lindström and world ranked No.2 Erik Lundberg where favourites to win at there local hill.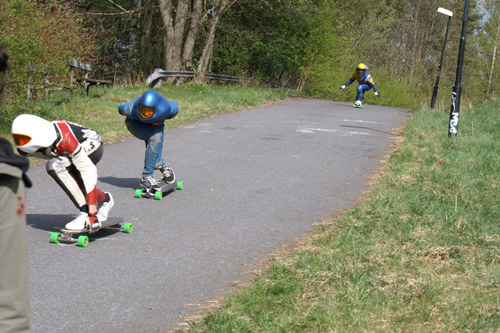 Saturday practise was a blast - the 900m long hill kept the riders go up and down for more and more runs. Everyone got two timetrials. Fredrik was the fastest with 1min 10sec. Erik 1 second behind followed by Matthias Göransson on 1min 12sec. and Anders Berglind had 4th best timetrial on 1min 13sec. All locals on the highvalley hill. New and fast upcoming rider Christoffer Sanne showed the locals that this wouldn't be an easy game when he clocked 1min 13sec aswell.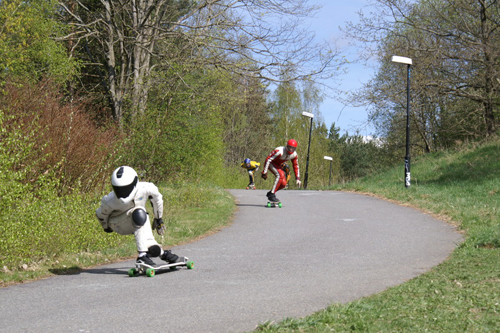 Sunday racing day was sunny and a couple of spectators came to watch the race. There were some intense heats but the four locals with the best timetrials made it to the final. Anders Berglind crashed in the lefthander right behind Erik and Fredrik. Matthias came slightly too far away from the two in the lead. It was Erik or Fredrik that would go for the win. Erik Passed Fredrik into the last corner and won the race.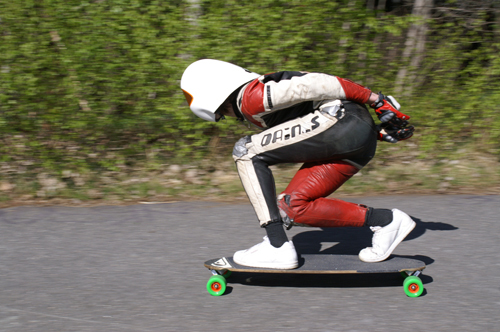 Results:

1. Erik Lundberg, Kahalani Boards, Quiksilver
2. Fredrik Lindström, Landyachtz
3. Matthias Göransson, Landyachtz
4. Anders Berglind
5. Christoffer Sanne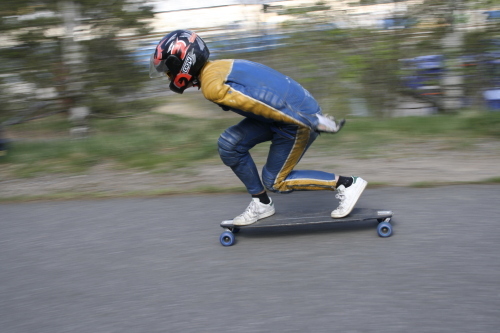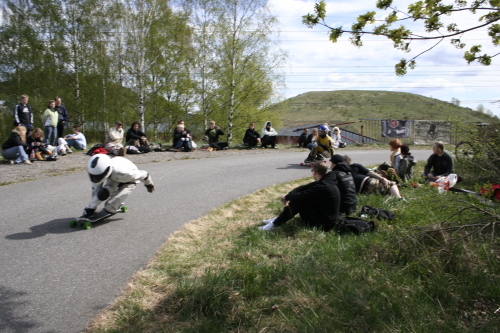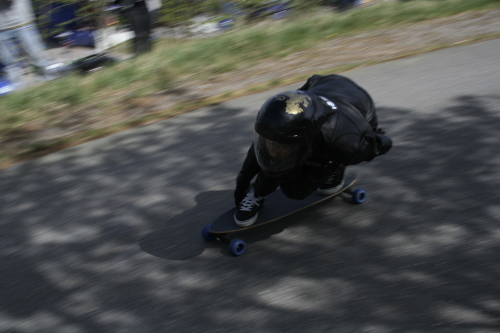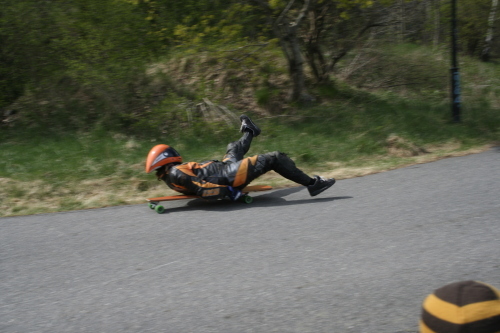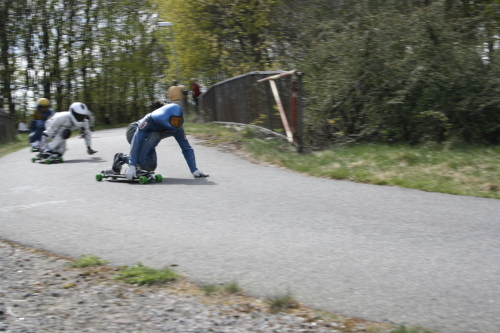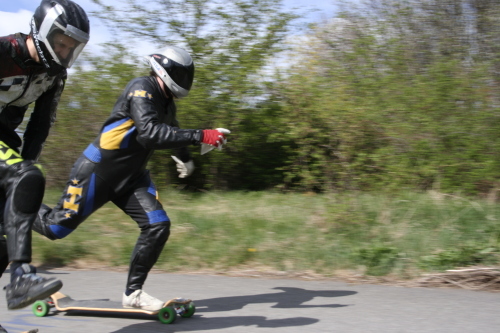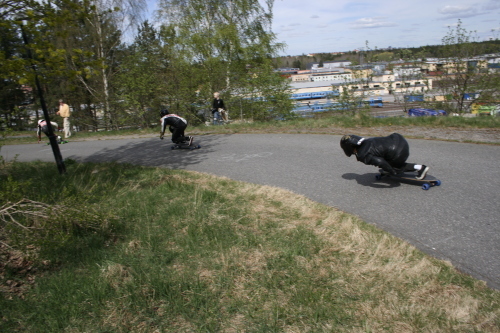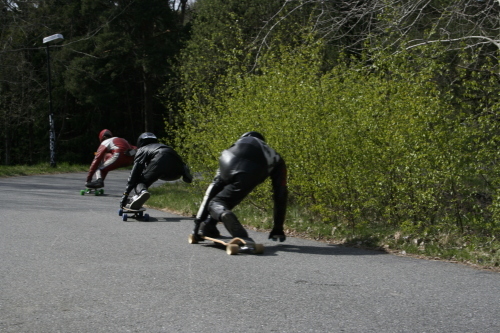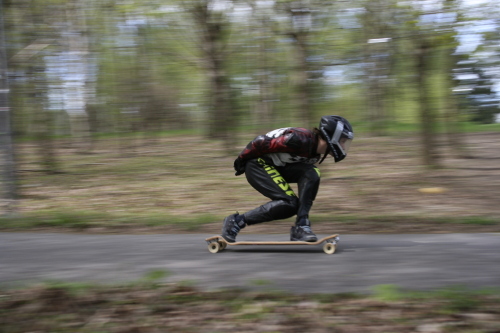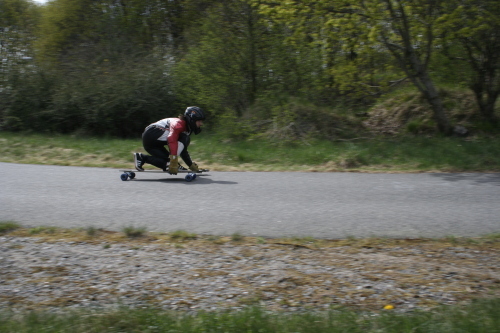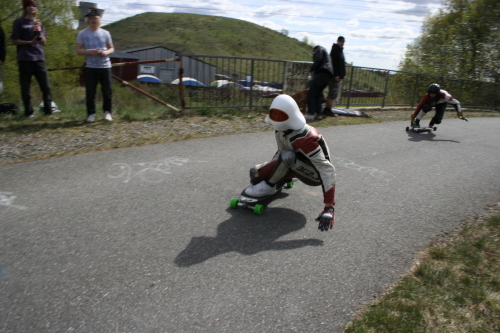 Thanks a lot to downhill skateboard team sweden,
Written by DHSTS




Produkte, die Sie interessieren könnten