Longboarding in Südafrika:
Auf dem Hügel bei Durbanville trifft sich die hiesige Longboardszene, um richtig Gas zu geben. Aufgrund zwei verschiedener Luftströme erreicht man streckenweise Geschwindigkeiten über 100 km/h. Neben dem Photomaterial gibt es noch ein exklusives Video.
The Fair Cape road is just 15 minutes from
the town Durbanville
. In the beginning of 2006 the road was still a dirt road leading down to a milk farm. The farmer forked out some cash and got the road paved with smooth asphalt. There is 2km of road to skate on before it goes back up hill. The road cuts through massive fields of wheat and conola, and on weekend there are not that many people out there to disturb.
The hill gets affected by 2 kinds of winds, one coming from the NW which is a head wind, great for carving. On a nice day with no wind you can reach 85 km/h but when the second wind blows, which is the SE wind it becomes this kick ass tail wind which pushes you into the last section where you can reach speeds of 100kmh, which was clocked by Kent. The great thing is the wind basically blows all summer.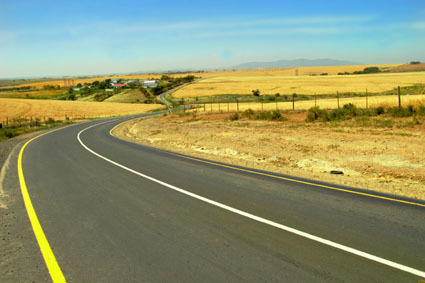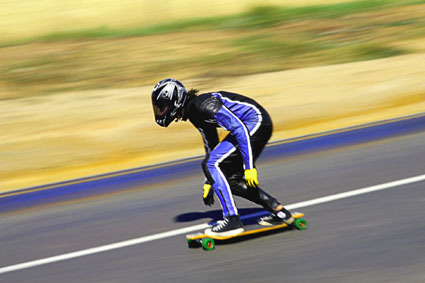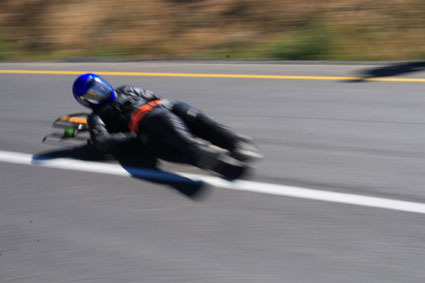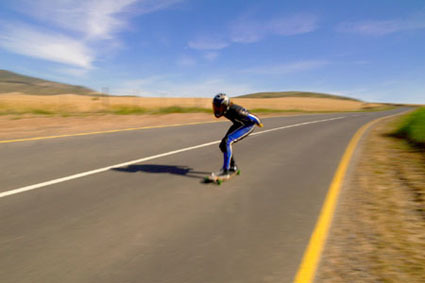 Contact:
Justin Boast
Web:
www.sagra.co.za
Pictures:
by Mark Le Grange
More:
Video
I would like to say thanks for Justin, Kent and Mark Le Grange.
Luis Lins
www.fibretec.ch
Produkte, die Sie interessieren könnten