All New Bennett ALLIGATOR WHEELS
62 and 71 mm
Alligator wheels were first introduced in 1977 and at the time, were the most sought after new product. The 2007 Alligators have been 2 years in the making and feature a new high performance "total memory formula" urethane. Alligators are designed with an offset bearing seat, precision core and with a rounded outer lip for maximum grip.



Each are poured in a beautiful emerald green urethane that makes these modern classics glow in the sun. Available in both 62 and 71mm, these wheels are great for park skating and longboard cruising. The wheels are shrink wrapped with a classic Alligator decal inserted.
Update - New Alligators!
Perhaps one of the best new wheels to come out this year is now available in a variety of hardness's and colors! Alligator Wheels, Speed, Traction and Durability in every hardness. 61and 72mm Alligators are now available in the following durometers and colors.
• 78 duro translucent green
• 78 duro solid green
• 79 duro solid orange
• 80 duro solid blue
• 81 duro solid red
• 84 duro solid yellow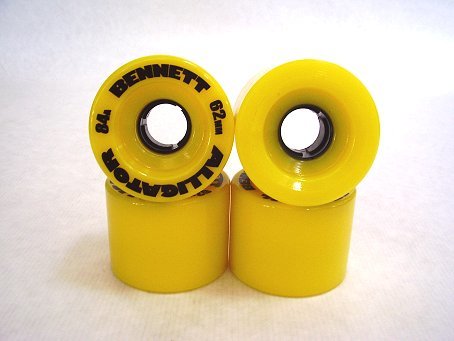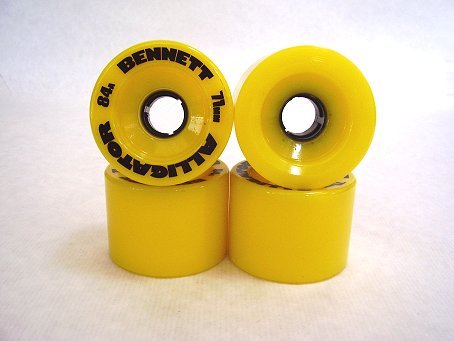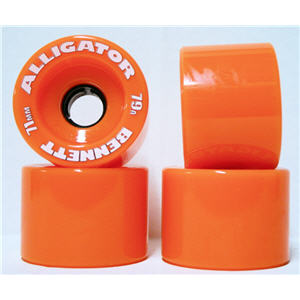 Produkte, die Sie interessieren könnten